Description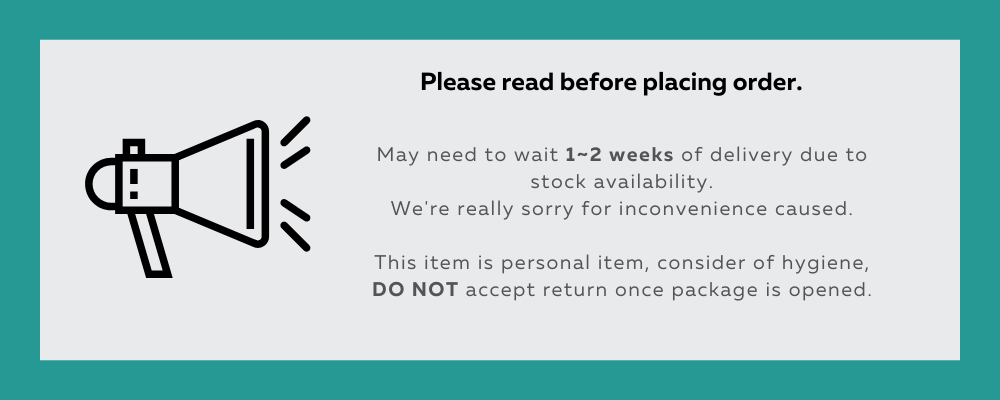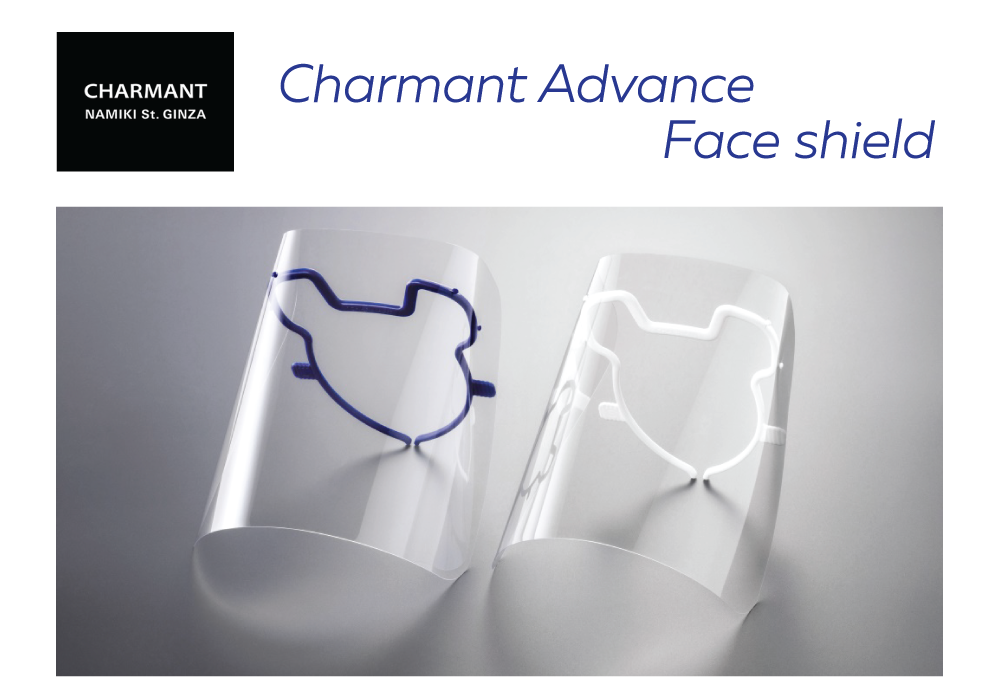 The Charmant Shield's frame is made of PP, designed egornomically, emphasize user's comfortness.
It is elastic, easily attach to our head, even could be use when wearing glasses. 
There's handle on the frame so we can easily put on or take off. 
Besides, the transparent shield itself is convenient to change too!
The face shield is made of medical grade material but highly transmittive up to 99%. 
Also, it's anti-fog and low reflective, provides you clear view yet block droplets at the same time.
Charmant Shield is not  a disposable face mask, the disinfection methods please read through the guide below.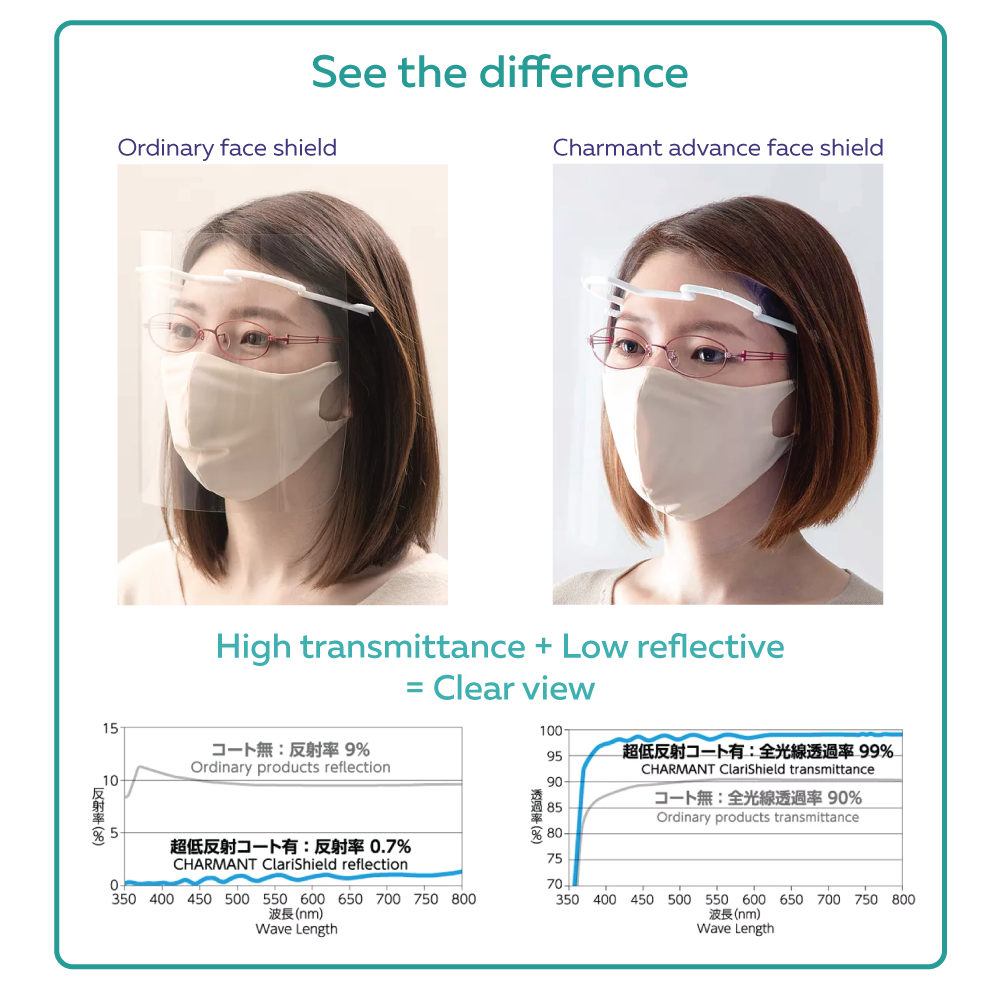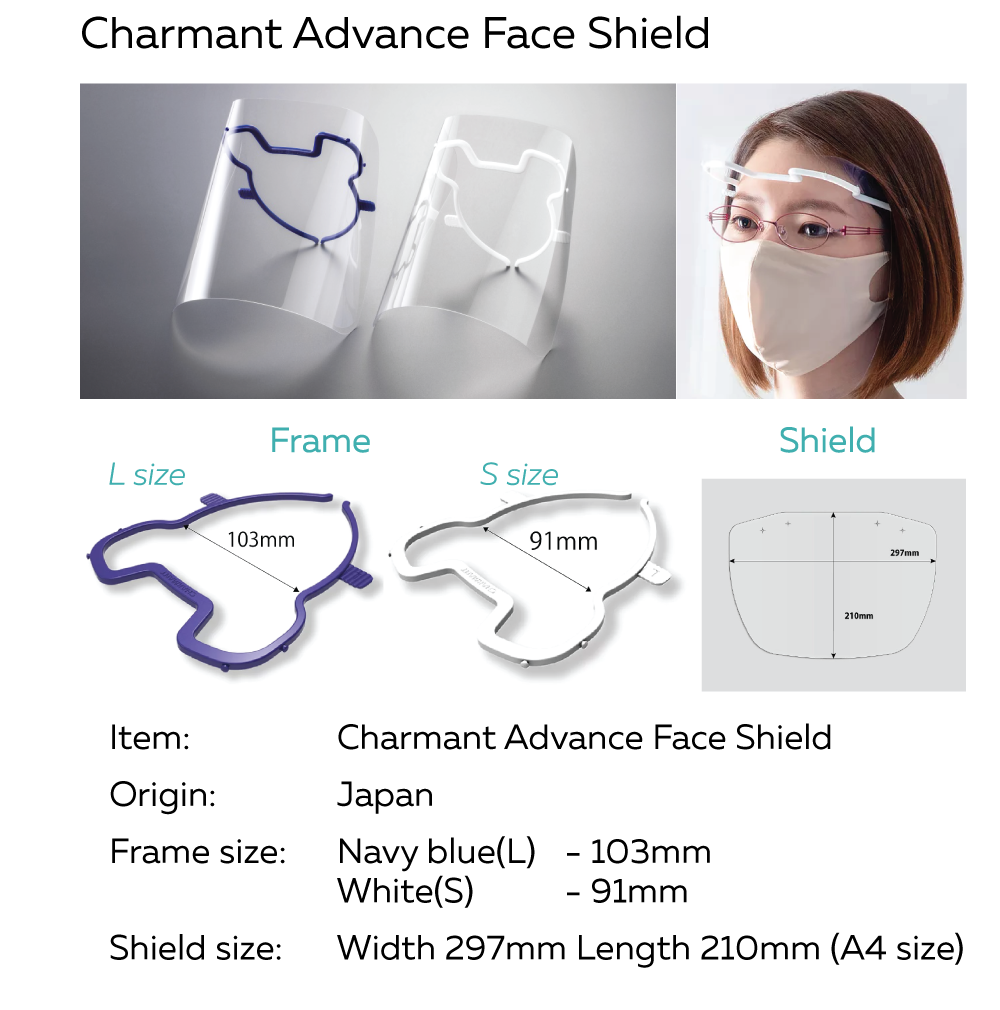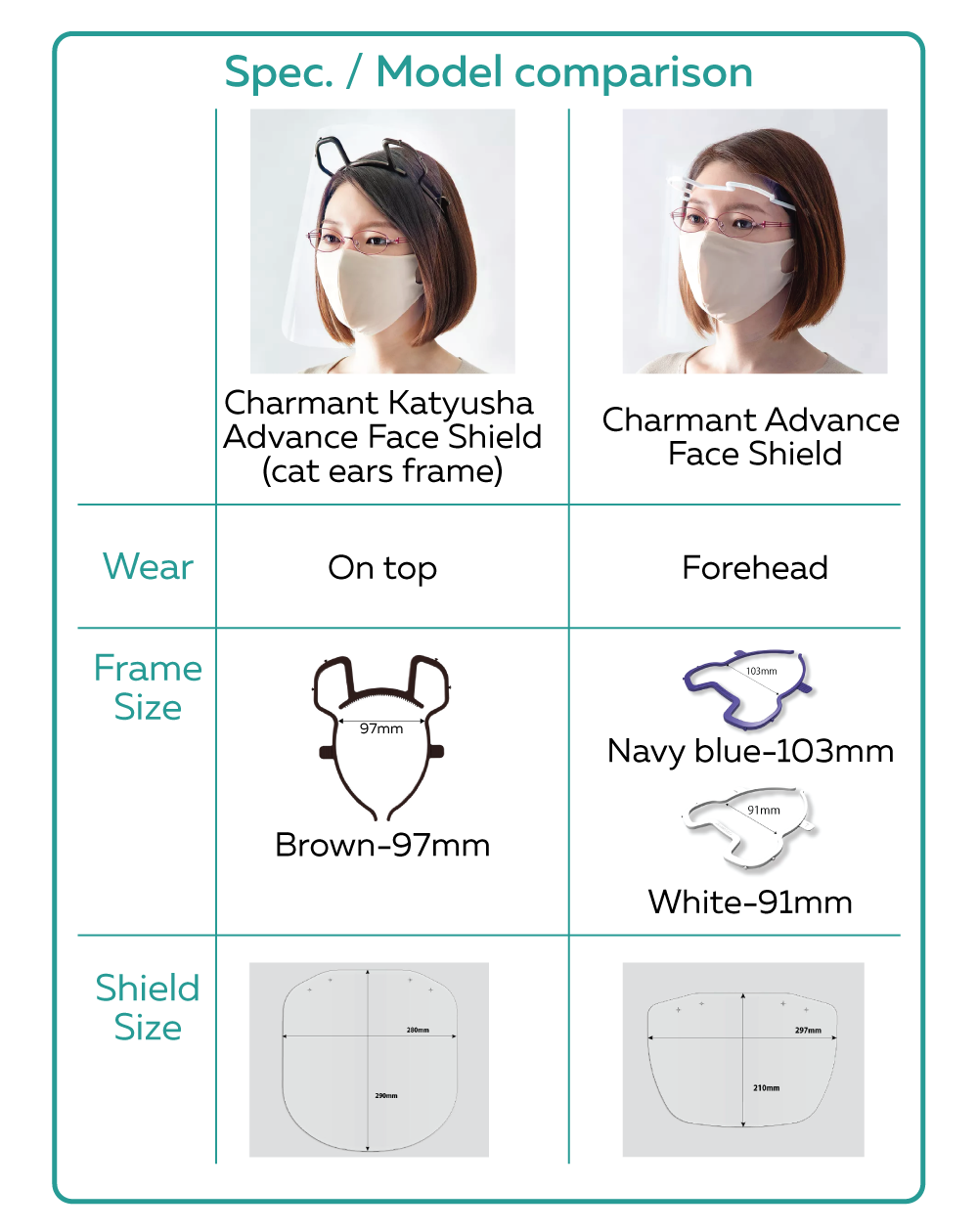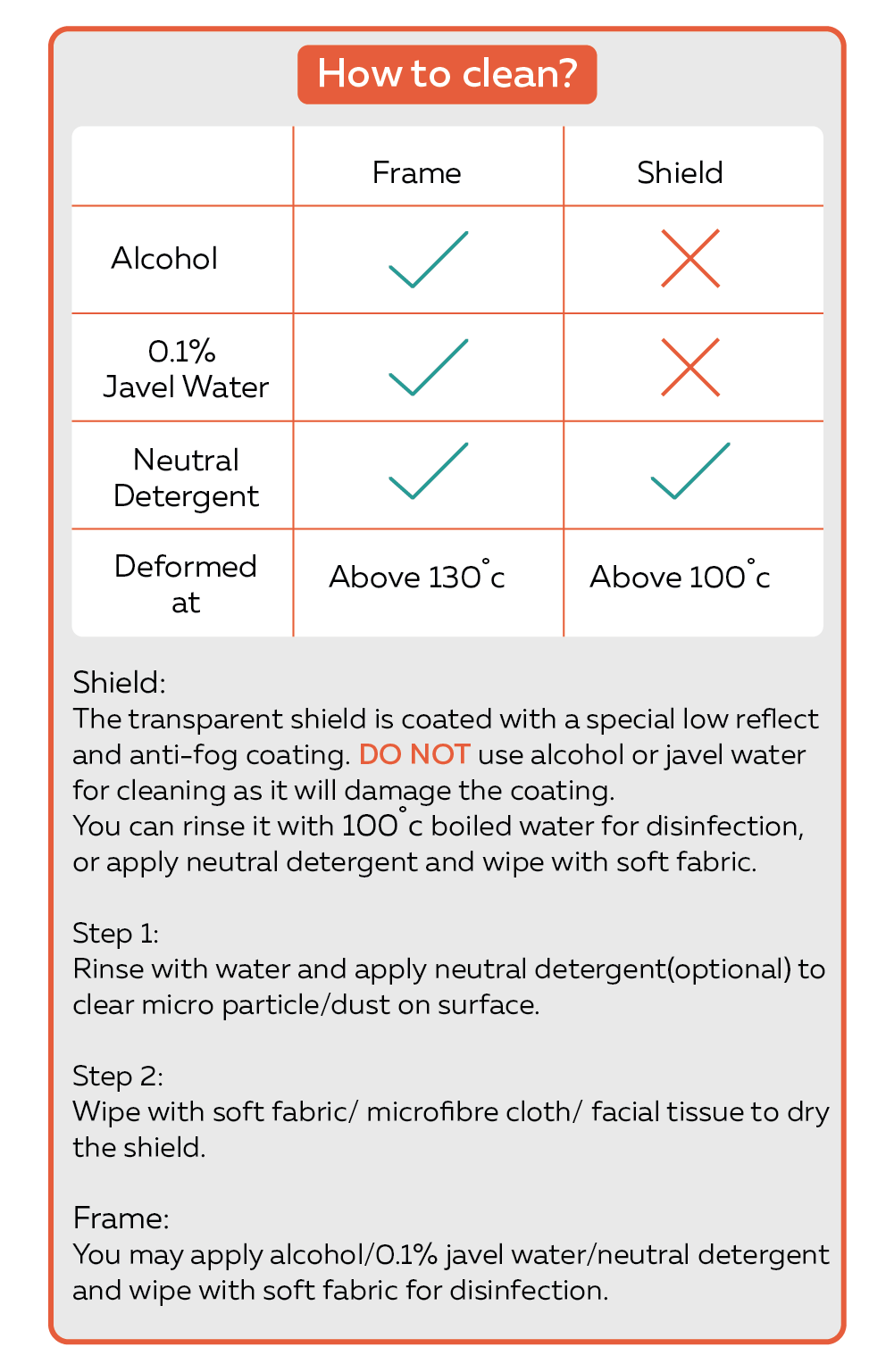 1. How to choose the size?
The frame of Charmant Face Shield is elastic, it will fit your head gently. Though, you may measure the linear distance of your both side temple for confirmation.
Only the Charmant Advance Face Shield model has 2 sizes to choose, the Charmant Katyusha Advance Face Shield has only one option, please refer to the sizes below:

Charmant Advance Face Shield (S) - 91mm width
Charmant Advance Face Shield (L) - 103mm width
Charmant Katyusha Advance Face Shield (hair band type) - 97mm width
2. What is the difference between 2 type of face shield?
    Are the transparent shield fit both the frame?
The Katyusha type is built like a hair band, it could prevent slip off by fix on your hair.
On the other hand, the Charmant Advance Face Shield fix on your forehead by gent clamping.

The transparent shield is

NOT COMPATIBLE

with both type of frames.
Katyusha type frame has to use it's own transparent shield since it is longer in length.
Customer Reviews
{{'product.product_review.no_review' | translate}}